---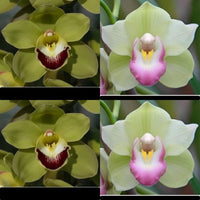 This flask was produced at Barrita Orchids. We plant 25 seedlings per flask. This does not guarantee 25 plants, as some may not develop after planting.
Description by Greg Bryant
Green Connie "Bianca" x (Fresh Charisma x Serene Splash) "Pastel" – Apple greens with lip edges ranging from blush to dark red. Mainly mid-season.