---
Looking for Orchid growing tips?
Have a look at our Resource Page. This page contains information developed by Barrita Orchids. It is built around our observations of our plants over a long period, since 1963! This is to assist customers, both new and old with growing orchids and share in the joy of this pursuit.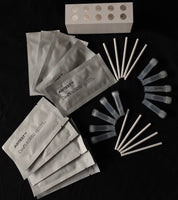 ---
Our range of almost flowering size of Cattleyas in 100mm pots
---
Epidendrum. Bulk deal available. Buy 12 Epidendrum plants, of any size, and get 25% off. This is an automated discount.